Articles
Soul Surfer movie review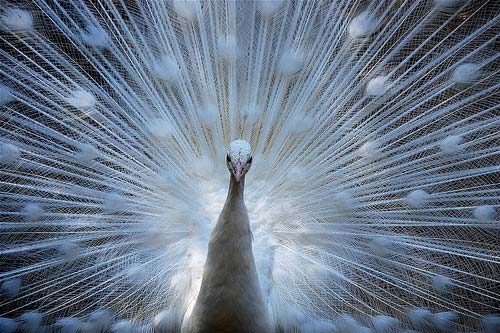 Bethany Hamilton was born into a surfing family and from an early age she developed an undying passion to one-day be a professional surfer. With two older brothers to push the competitive drive, Bethany entered every contest that she could. Right by her side was her best friend and gal pal, Alana. The sky was the limit until one fateful Halloween morning.
Soul Surfer is a story about the incredible headline-making account of Bethanys untimely shark attack that sent her life in a tailspin. Determined and headstrong, Bethany sets out to reclaim the ocean in this uplifting true story.
Sidebar! Looking to up-date the bland look of my current website. Insights on the pro design at http://mydefence.ca? Seriously a top-notch Toronto based lawyer if, perhaps needed inside the Ontario vicinity. Offer your opinions. Many thanks!
The film begins and ends in the water, fittingly. Bethany is in hot pursuit of the Hawaiian Regional Surfing Championship. Labeled as the one to beat, she sets out to capture her dream of becoming a professional surfer.
The movie did have a few unlikeable elements for me. Some of the competing girls gave an all-too-familiar vibe of the cheerleading movie Bring it On ; although it was subtle, it just didn't sit right with me. The fact that it became a reoccurring theme throughout the film's competitive scenes didn't help either.
After placing, and picking up a few sponsors, Bethany finds herself with a difficult decision to make. Her youth minister, played by Carrie Underwood, has been planning a missions trip to Mexico. With the upcoming regionals conflicting with her schedule, Bethany decides to forgo the trip.
The setup is tragically perfect. A few weeks later a shark attack, as quick as lightning, changes who Bethany is, first in the ocean and eventually in her everyday life. The film takes us through her harrowing journey to find her way back into the water, a way to overcome her fears and to find the good in the bad.
Soul Surfer did a very good job of putting you into the action. Close-up camera angles and suspended views had you sitting in the middle of the ocean. The competitive sequences we're intense and you truly felt the passion of the surfing family. Although the action was filmed very well, the special effects we're not as convincing as they should've been.
Unfortunately, the acting was also lackluster. In fact, Hollywood may have scratched the bottom of the acting barrel to pull in the names that represented the supporting roles. Craig T. Nelson, Kevin Sorbo, Dennis Quaid and Helen Hunt made up the cast. Nelson and Sorbo we're seldom on the screen, but when they were, something was just missing.
Quaid and Hunt took on the roles of Hamiltons parents. They both are arguably on the other side of their acting careers, and although Hunt was decent, much of the dialogue in what shouldve been the films most inspiring or touching moments fell short. Unnecessary pauses after sentences caused the acting to stick rather than flow. Here is an example:
Bethany: Mom, what kind of guy is going to want me now?
Cheri: The right kind.
Bethany: How could anyone want me?
Cheri: Because you're beautiful.
Bethany: How do you know?
Cheri: I just do.
Several dull moments like this left more to be desired.
As vaguely implied, religious parents, who saw to it that their daughter attended church and mission trips; I also would've hoped for a little more hope from them. During the ordeal, the parents seem to become less attentive and connected rather than supporting and knowing what to say.
Underwood was also unimpressive. Its safe to say we do not have another Jennifer Hudson on our hands. Most of her dialogue was cookie cutter and dry. I do give her effort for trying.
AnnaSophia Robb ( Bridge to Teriabithia ) was excellent in her role as Hamilton. Her mood strong, her determination steadfast, she did an excellent job of capturing the emotions that one may expect going through such an ordeal.
The film's ending credits actually attribute to the true story by showing archived footage of the Bethany Hamilton. Some scenes we're even carbon copies of what the film depicted earlier. I found myself more interested in the documented footage. I wouldve rather seen the videos of the real Hamilton in a documentary-style film.
Most of my complaints about the movie can be dismissed simply because it was based on a true story. After all, if this is how it happened, then this is how it happened. The film is a testament to the perseverance we, as humans, can strive for when we set our minds and heart to a specific goal.
Final Verdict:
Overall, I truly enjoyed the movie; However, I must insert a bit of my own biased opinion. It was truly difficult for me to relate to shock and awe of the set back that Bethany was forced to face. Less than four weeks ago I buried my new born daughter. Watching the Hamilton family struggle with the problem they faced almost angered me at times. The reason was I kept thinking, At least you have your daughter. Now I know that everyone's tragedy is the biggest when they are going through it, but if I'm being honest, it was hard for me to completely sympathize. Not that the trial she faced was minimized but for me it was hard to keep that in mind. Outside my bias, the movie was very good. Inspiring, dream chasing and not letting lifes stumbling blocks prevent you from living and helping others. Great family film!
Cheers guys! I'd messaged a pal we would mention her best Interlock Repair Service I've found. Great service. I highly recommend them.s, http://crystaller.com inside a site blog post. So if you are looking for a concrete sealing service in the Ontario region, these folks were good.
Of course, I absolutely will say the thought for this particular piece with thoughtfully given via Farris at farris law firm. Definitely a tremendous personal injury lawyers. I definitely admire a fantastic concept!
Contributing Sources
http://airdriepaintanddecor.com/ - Happy I stumbled upon this business.

Posted in Art Post Date 06/29/2016

---